Registration is open: "A Battle with Fungi"
The 16th NSMM meeting will be held May 9th (dinner) - 10th (AGM and scientific programme), 2019
A joint meeting with the Finnish Society for Medical Mycology (FSMM)
Event Venue: Hotel Clarion, 2nd floor: Makasiini, Tyynenmerenkatu 2, 00220 Helsinki, Finland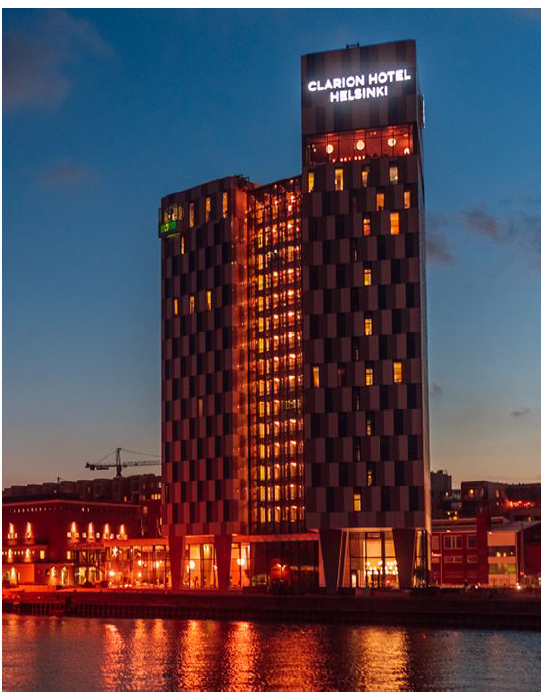 Registration is EUR 20 and requires membership - deadline April 24th!
Get Together Dinner on May 9th (18:00-20:00), also EUR 20
The NSMM meeting requires membership (NSMM or FSMM). If you are not a member, please sign up for a 4-year NSMM membership (individual membership: 30€/200DKK/200SEK/200NOK (corporate 100 times higher), confer membership page).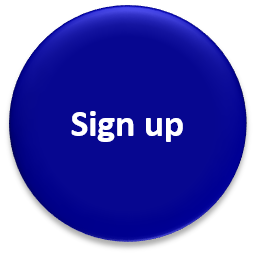 Please pay full amount to The Finnish Society for Medical Mycology; Nordea Bank Abp ; Finland. BIC (SWIFT) -code: NDEAFIHH, IBAN: FI 87 16523000 001688
For all young doctors/scientists (< 40 years and member of the NSMM/FSMM). Apply for a €500 travel grant. To do so, you are encouraged to submit a research abstract on medical mycology
Please send the application or abstract (template) to Eira Poikonen eira.poikonen@hus.fi before May 1st 2019 .
Click below for printout of the tentative programme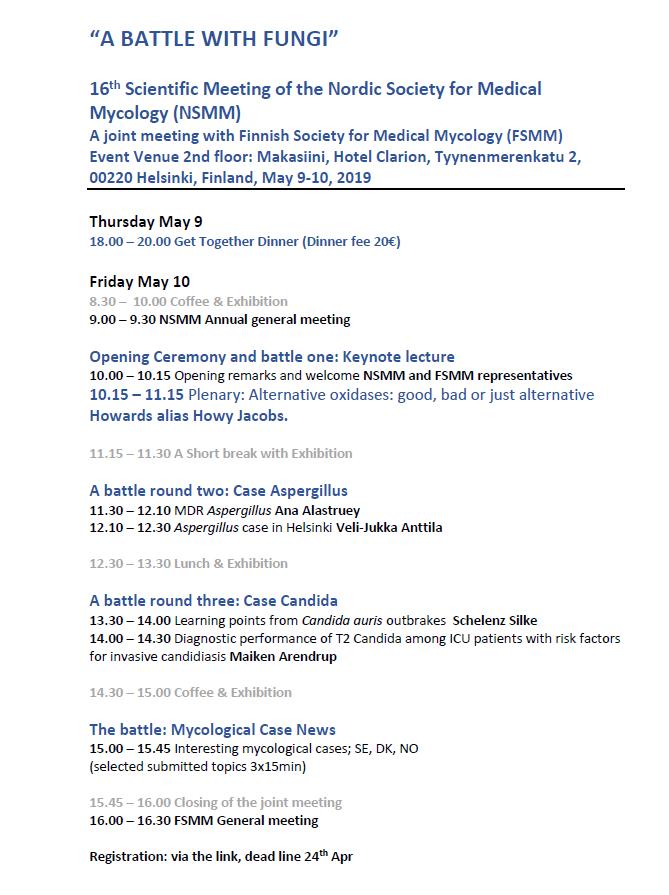 Problems with the links? Please contact us at RMJ@ssi.dk

2019 Sponsors for the 16th NSMM meeting: "Battle with Fungi"
This society and the realization of its activities would not have been possible but for the generous support of our sponsors.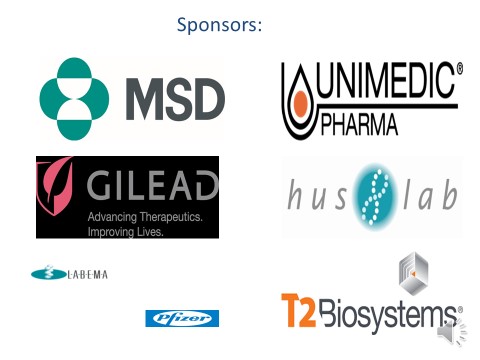 Last Updated: May 1th 2019 &nbsp Can't see the menu? Go to NSMM Help Menu