"The Whys and Hows of Invasive Fungal Infections"
The 15th NSMM meeting will be held May 24th, 2018
Oslo University Hospital, Rikshospitalet, Oslo, Norway
Registration is free but requires membership
Network dinner on May 23rd (300 NOK or 32 EUR)
Registration deadline is May 1st, 2018!
The NSMM meeting requires valid membership. If you are not a member, you will be prompted to pay for a 4-year NSMM membership (individual membership: 30€/200DKK/200SEK/200NOK (corporate 100 times higher), confer membership page).
Click here to check if you are a valid member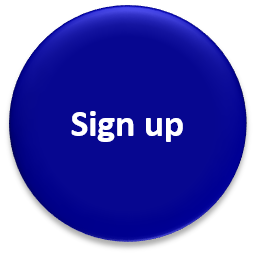 Problems with the links? Please contact us at nsmm.nu@gmail.com

For all young doctors/scientists (< 40 years and member of the NSMM). Apply for a €500 travel grant. To do so, you are encouraged to submit a research abstract on medical mycology
Please send the application or abstract (template) to Ingvild Nordøy inordoy@ous-hf.no before May 1st 2018 .
Click below for printout of the tentative programme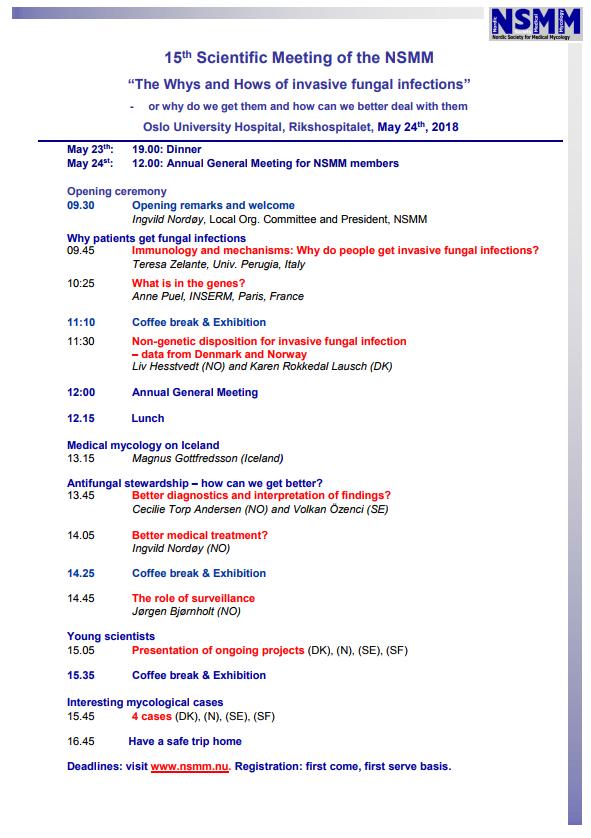 2018 Sponsors to be announced
15th NSMM meeting: "The Whys and Hows of Invasive Fungal Infections"
Last Updated: Februrary 6th 2018 &nbsp Can't see the menu? Go to NSMM Help Menu